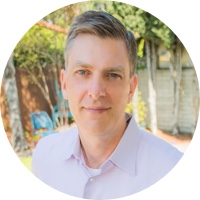 Dr. Jeremy Flagel
Jeremy Flagel, M.D., graduated from the Keck School of Medicine at USC after receiving his B.A. in Psychology from Cornell University.
After serving as Chief Resident in Psychiatry at the University of Washington, he began practicing in San Diego.
Over the years, he became dissatisfied with the medication management mill that insurance models and managed care dictated and sought out further training in Integrative Medicine. In 2011, he learned about Functional Medicine and began a new training path – eventually becoming a Diplomate of the American Board of Integrative and Holistic Medicine (ABIHM), and then a Certified Practitioner with the Institute of Functional Medicine (IFMCP). He has been incorporating integrative and functional medicine principles into his practice for the past 4 years and opened his practice in San Diego in 2017. He attends numerous conferences each year to further his training and learn more in the integrative realm.
Dr. Flagel grew up in the Pacific Northwest, playing basketball, soccer, and hiking. He now visits often to find a balance between the more available nature of the Northwest and the sunshine of San Diego. In his practice, he frequently partners with his wife, Heather, a National Board Certified Health and Wellness Coach (NBC-HWC) as well as a Certified Functional Medicine Health Coach (CFMHC). Dr. Flagel also has experience in using functional medicine in his own health journey and knows firsthand the amazing power of root-cause, systems biology medicine, and the challenges in implementing lifestyle changes. Outside of their work, Dr. Flagel and his wife are also busy parenting their two boys.
Our Office Assistant, Robin Younkin
Robin Marie Younkin is an experienced virtual assistant specializing in office management and administration. After ten years of growing small businesses, she began offering her services virtually in order to be closer to her newborn son. Robin enjoys reading fiction, writing blogs, spending time in nature, and cooking. She lives in Coastal California with her husband, son, and cat. To schedule an appointment or for any questions you may have, email Robin at info@insight-integrative-health.com